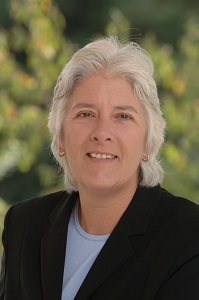 Nancy Marion
Senior Mortgage Advisor
NMLS# 332255

Cell: (415) 377-9884
Office: (415) 462-1917
Fax: (415) 755-4468
nmarion@allwestern.com

My business platform is "service first", focusing on my client's long-term investment success and stability. Whether it's purchasing your first home, investment or vacation property, or arranging supplemental financing to fund alternative investments, such as college tuition, home improvements, debt consolidation or long-term care needs, the goal is always to support and improve your financial strength and long-term stability. I listen carefully and provide an open dialogue where you feel comfortable asking any question, assuring that you have all the facts in hand to make informed decisions that fit your financial needs. With 25 years of experience and training in the Mortgage Industry, I offer a complete suite of mortgage products, including FHA, VA, and Reverse Mortgages, in addition to the full range of conventional mortgage options.
I am based in the San Rafael (Marin County) office of All Western Mortgage and support Clients throughout the State of California. I chose All Western Mortgage because as a Mortgage Bank and Mortgage Brokerage firm, I have access to the broadest spectrum of loan products with a very strong support staff.
Born and raised in Hermosa Beach, a coastal community near Los Angeles, I moved to Northern California after earning my BA from the University of Southern California. The first phase of my professional life was spent in local municipal government as a City Planner and Community Development Director. I secured my Real Estate License in 1987 and moved to full time Real Estate Sales in 1988, working as both a Realtor and Contract's Manager for The Prudential Real Estate. My lateral move to Mortgage Financing was made in 1993. I currently hold a California Real Estate Brokers License and am fully endorsed by the Nationwide Mortgage Licensing System and Registry (NMLS).
When not working with clients, I enjoy various home improvement projects, but my real passion is sailing, and I avail myself of the San Francisco Bay waters whenever possible. I've made a commitment to promoting boating safety in the San Francisco Bay area as an active member of the US Coast Guard Auxiliary.
I look forward to serving your mortgage needs.
Our Reviews
We work hard to build long-lasting relationships with all of our customers.
Read or Leave Reviews
Our Commitment
We are dedicated to providing superior service combined with innovative loan programs to ensure the greatest value for our customer… creating a "Client for Life."
We are committed to serving the needs of borrowers, real estate professionals and loan officers alike, as we uphold the highest ethical standards and treat our clients and business partners with the utmost respect and honesty. We take our commitments seriously and do the right thing without compromise. How we deliver results is just as important as the results we deliver. We are committed to maintaining a transparent mortgage platform, providing you with the confidence that we truly offer the best solutions to our clients.
---
At All Western Mortgage, we leverage our talent and resources to reinvent our industry, continuously striving to be recognized as a leader in the mortgage business.